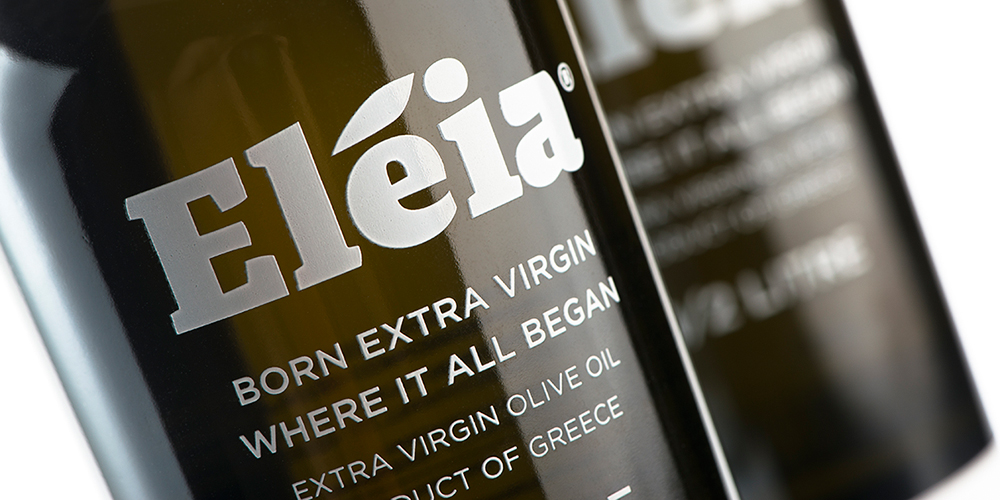 Founded 2011 by Mr. A. Spiliadis with the goal of the personal branding and export of the family's own olive oil production.
"Eleia" is proud owner of Greece's largest privately owned olive grove, numbering 45,000 olive trees.
Export driven business profile underlined by a family history, experience and know how that spans over a century.
First press, cold extraction and early harvest
ISO 22000 certified
Impeccable quality control
Outstanding service
Competitive price point
Strong international public profile.
Art collaborations and unique limited edition bottles that awake the interest of an new original and innovative consumer range and fans.
ELEIA EVOO
Koroneiki variety – the typically traditional Greek variety, only to be found in Greece mainly in West Peloponnese – Eleia's region. Private reserve award winning olive oil – no blends
Unique organoleptic profile; A rare olive oil with highly fruity and strong aroma, and with a perfectly balanced taste alluding to wild herbs with an indisputably Greek temperament.
Unique chemical characteristics – high Polyphenols and Oleocanthal, extremely low acidity
In bottles of 5, 1, 0.5, 0.2 Liters
MELIES EVOO
A great blend of 70% Koroneiki and 30% Arbequina, a mild olive oil, fruity and aromatic becomes every households favorite on a daily basis.This perfectly balanced premium extra virgin olive oil is the best companion for finishing great dishes but also for the everyday cooking, while offering unique value for money to the price conscious consumer.
In bottles of 1, 0.5, 0.25 Liters
MELIES POMACE
Olive oil pomace is the best alternative to EVOO. It's a second press olive oil of fruity flavor and distinct aroma. Smooth flavor and greenish color make it very appealing. The healthy choice with 0% Cholesterol that comes from olives underlines the Mediterranean diet. With extremely low acidity it is the perfect alternative to seed oil or sunflower oil and other cooking oils.
In bottles of 5, 1, 0.5, 0.25 Liters